October 5, 2017
2017 United Sates Sailboat Show in Annapolis, MD
Join the crew from St. Barts Yachts in Annapolis, MD this weekend!
The premier Sailboat Show of the season opens Thursday, October 5th in Annapolis, MD and runs through Monday, October 9th.  This is an internationally acclaimed show, recognized as the largest, most prestigious, and only remaining in-water sailboat show in the world.
From Charleston, SC, Mike Thoney, Mike Lecholop and Chuck Laughlin will be there.  And Scott Pickard from the Oriental, NC office will be there.  This is a terrific opportunity to see the 2018 Beneteau sailboat models, including the debut of the gorgeous and impressive   Oceanis 51.1!
Other Beneteau sailboats on display are:
Oceanis 31
Oceanis 35.1
Oceanis 38.1
Oceanis 41.1
Oceanis 45
Oceanis 48
Oceanis 55.1
Sense 51
Sense 57
The VIP PREVIEW DAY is Thursday, October 5th, from 10:00 am to 6:00 pm.  The day culminates with the BENETEAU VIP PARTY:
October 5th, 2017
6:00 – 8:00 PM
City Dock
Beneteau Exhibit, Dock F2
Annapolis, MD
Register for the Beneteau Party HERE!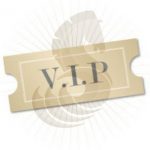 The Show continues through Monday, October 9th.  There are acres of exhibitors, sailing workshops, demonstrations, cocktails, wine tastings, cruises and seminars.  If you have been thinking about buying a sailboat, don't miss this opportunity to see the new Beneteau models and immerse yourself in all things sailing!
For all the 2017 Sailboat Show information click HERE.