WHY LIST WITH US
You have made a considerable investment of both time and money in your boat over the years, making her the best on the water. Find a buyer who will value your boat as much as you do. Selling your boat will require considerable effort to get the best price in the fastest amount of time. Our experienced, qualified, licensed professional brokers want to help you find that perfect buyer and avoid the possible pitfalls that could undermine the deal.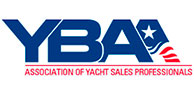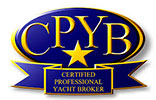 1: EXPERIENCE & CONNECTIONS
EXPERTISE from selling sail and power boats since 1987.
Over 100 YEARS of combined experience with 9 professional brokers in 4 locations in 3 states.
Vast NETWORK of personal contacts and current clients; extensive private database.
Industry LEADER as the exclusive Beneteau dealer for the Southeast with close relationships to brokerages all over the country.
---
2: RESEARCH & STRATEGY
Conduct an in-depth MARKET analysis based on a careful research of the market.
Strategic PRICING of your boat with a competitive and reasonable figure.
Carefully inspect your vessel and recommend minor repairs or cosmetic work that will significantly ENHANCE the sell-ability of your vessel.
Assure you the best return on your INVESTMENT.
---
---
3: ONLINE MARKETING & ANALYSIS
Meticulously gather all of your boat INFORMATION and take numerous photographs to enhance your on-line listing.
Detailed listing PUBLISHED in YachtWorld, the industry's leading MLS platform
Web sites will be created on YachtWorld.com, Boats.com, MarineSource.com and St-Barts.com with enhanced OPTIMIZATION on search engines.
Listings are offered for co-brokerage to other brokerages, MAXIMIZING the opportunity to sell your boat nationally.
Email flyer sent to private database of over 20,000 potential BUYERS.
---
4: INFORMED SUPPORT & NEGOTIATIONS
Up-to-date INFORMATION on what is happening in the marketplace.
TRACK the number of hits your listing gets each week looking for red flags as to why your boat might not be getting leads or offers.
Objectively EVALUATE every buyer's offer to purchase.
NAVIGATE potential pitfalls such as appraisals, inspections, negotiations and financing.
Coordinate financing, survey, documentation, insurance, transportation, delivery and service, assuring you a SUCCESSFUL closing.