April 18, 2018
St. Barts Yachts: See You at the Boat Show!
Boat Show season 2018 is underway! Whether you're in Jacksonville FL, Oriental NC, Charleston SC or Hilton Head SC, you'll find St. Barts Yachts folk down at the local marinas showing off the finest craft on the water!
Like these Beneteau beauties! (Click to enlarge)
Jacksonville In-water Boat Show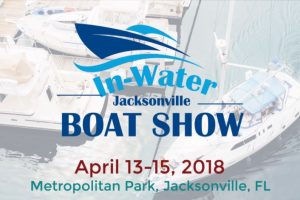 Boat show season kicked off in Jacksonville FL on April 13 at the lovely Metropolitan Park on the St. Johns River. St Bart's reps Julie Tijerina and Captain Andy Lee greeted our guests and proudly displayed our offerings, including:
2017 Beneteau Gran Turismo 40
2005 Beneteau First 367, Southern Cross
Beneteau Oceanis 343
Oriental In-water Boat Show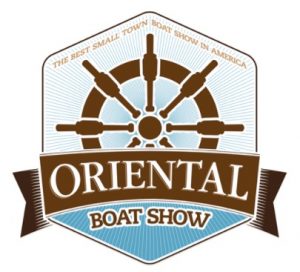 The Oriental NC show – "the best small town boat show in America" – was ALSO on the weekend of April 13. Yachting fans came out to the Oriental Harbor Marina to check out what St. Barts Yachts had on display, including:
Beneteau Swift Trawler 30
1999 Beneteau Oceanis 321
2003 Beneteau Oceanis 361
Eager Show-goers also took a quick trip over to St Barts Oriental office to get an up-close, one on one look at the super-sweet Beneteau Oceanis 38.1!
Charleston In-water Boat Show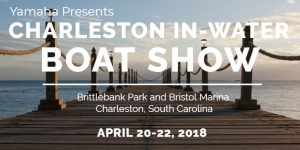 The boat show fun continues THIS weekend (April 20-22) at the Charleston show, held at Brittlebank Park and Bristol Marina on Lockwood Drive.
Maritime fun is on tap, beginning with a Friday night VIP preview party. The weekend continues with loads of live music, food and drink, and fun activities for the kids. And of course, BOATS.
Make your way out to Spaces A23 thru A26 and say hi to the whole St. Barts Yachts crew, who will be proudly displaying the tops in pleasure craft: Beneteau. We're the exclusive Beneteau deal in the Southeast, by the way!  St. Barts Yachts will feature, among others:
Beneteau Monte Carlo 4 Powerboat
Beneteau Monte Carlo 6
Beneteau Oceanis 38
Beneteau Swift Trawler 44
Hilton Head Island Boat Show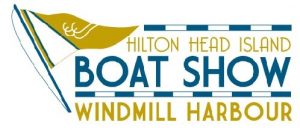 Come on out to Hilton Head May 5th and 6th for the 2018 boat show at Windmill Harbor! The boat show features nautical lifestyle, decor & gear vendors; demos & seminars; kid's zone & music; prizes & giveaways, and great food and drink. Oh, and BOATS. Dealers will have over 80 boats & watercraft to drool over! And St. Barts Yachts will feature:
Beneteau Gran Turismo 40
Beneteau Oceanis 35
Beneteau Monte Carlo 4
See You at the Boat Show!
We hope to see you at the upcoming boat shows in Charleston and Hilton Head. The St. Barts Yachts crew can't wait to welcome you aboard, and set you on a course to the boat of your dreams. Contact St. Barts Yachts for more upcoming boat show details!