February 13, 2018
The Time is Now, and St. Barts Yachts is the Broker
St. Barts Yachts knows that the lure of the boating life is strong in the Southeast US. Wherever you call home, from Cape Hatteras to the Gulf of Mexico and everywhere in between, you can't escape it: chances are, you probably know SOMEBODY who spent last weekend (or summer!) on their boat. And you wonder if someday you might take that plunge and captain your OWN yacht.
So, what's holding you back from buying a boat? Is it the hassle of the search? Is it uncertainty that you know value when you see it – and when you don't? Well, you could search online for How to Buy a Yacht and sift through 7.6 million hits (no lie). Or you could enlist the aid of experienced, capable yacht and boat brokers like St. Barts Yachts.
St. Barts Yachts Has the Listings
Part of successfully buying a yacht, new or pre-owned, is being confident that you are seeing the widest selection of quality boats. That can depend greatly on the time of year, and that time is now: the Season is right around the corner, demand is high, and boat sellers are motivated.
And the place to find that selection is St Barts Yachts. Our sailboat and powerboat listings, new and pre-owned, from 23 to 57 feet, is unmatched. This includes Beneteau boats for sale, the first name in marine luxury for over 50 years. In fact, St. Barts Yachts has been designated as the exclusive Beneteau dealer in the Southeast US!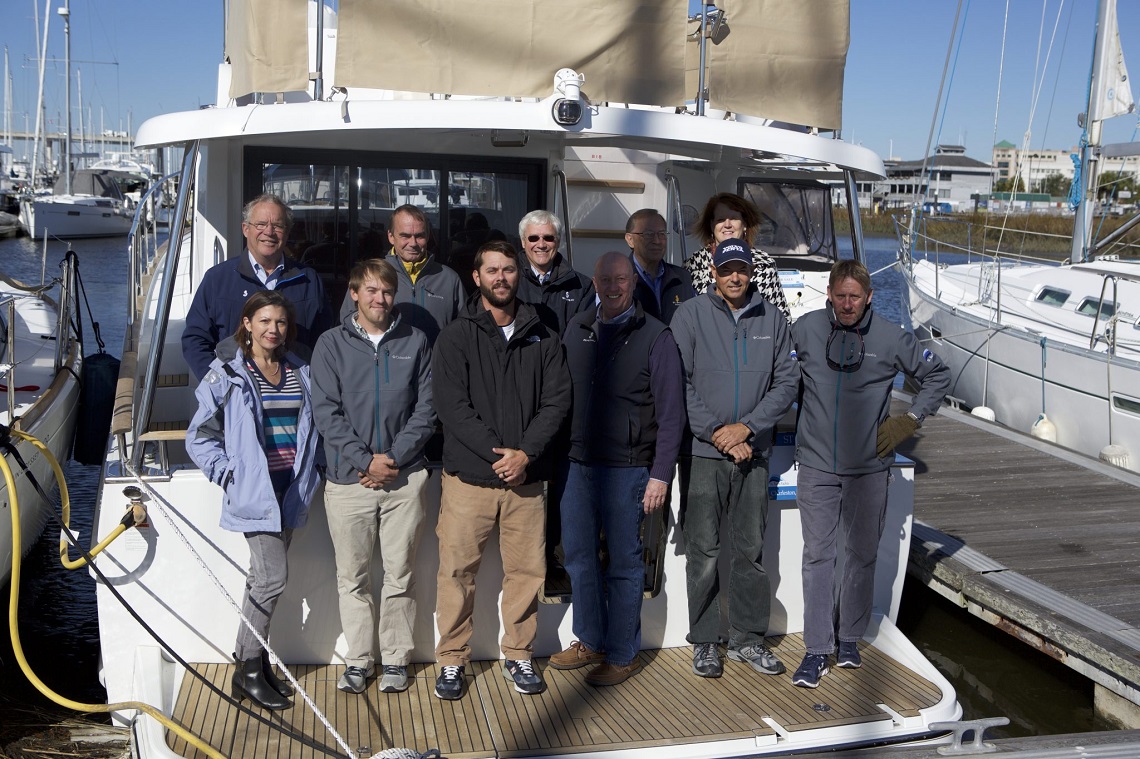 St. Barts Yachts Has the Support
Broker assistance and support is key. Practically EVERY seller has a listing broker, but a buyer's broker is less common. St. Barts brokers have decades of experience that will help you navigate the boat sale or yacht sale process from start to finish.
These brokers are backed up by three offices worth of sales, financing and administrative support, all with one mission in mind: giving you the confidence that you have found the right boat, and the best deal.
St. Barts Yachts Has the Service
As an exclusive Beneteau dealer offering new boats, St. Barts Yachts has what many brokers do not: a fully certified yacht maintenance and services department. This is important during the sale, to address any issues you find during your pre-sale survey. And it will provide years of smooth sailing after the purchase.
Experienced, Reputable Yacht and Boat Broker
The team at St. Barts Yachts understands it better than most: the pull of boat ownership is undeniable. It's a dream worth pursuing, but you have be smart about it. Be sure to choose an experienced, reputable yacht and boat broker with a wide selection and a solid service department. Here in the Southeast US, that name is St. Barts Yachts. Contact us today!